When we made the choice to become full-time RVers we also essentially became full-time readers. Because neither of us had ever done much RVing, we had a tremendous amount of research and reading to do in regards to full-time RVing, buying an RV, downsizing and more. A lot of the websites that we frequent are a tremendous help to us. These are sites that have shown us that full-time RVing can be a reality and a great lifestyle choice.
Whether you're thinking about becoming a full-time RVer, you already RV or you're just interested in the lifestyle, you'll find a lot of helpful and interesting insight from the websites below.
---
Fellow Full-Time RVers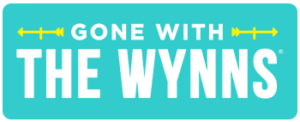 Gone With The Wynns follow Jason and Nikki Wynn along with their two gorgeous cats. Jason and Nikki have been full-time RVing for awhile now and are now making the exciting transition into full-time sailing. While they are becoming sailors, their site is filled with plenty of insight and great stories.
---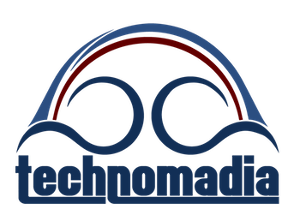 Technomadia is Cherie Ve Ard & Chris Dunphy, who have been on the road since 2006 – that's a lot of experience! When we were first reading about full-time RVing, we spent many hours reading everything on Technomadia. Cherie and Chris have put together an amazingly helpful selection of articles and even e-books. They are technical specialists and share their wealth of knowledge on staying connected while on the road.
---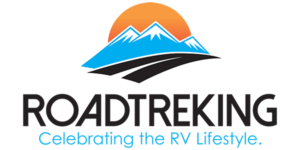 Roadtreking.com is an incredible website ran by the award-winning journalist – Mike Wendland and his wife Jennifer. Mike and Jennifer provide plenty of information for the full-time RVer while they travel around in their Roadtrek motorhome. Roadtreking.com also features podcasts, weekly newsletters, and frequent updates from Roadtreking Reporters.
---

Love Your RV follows Ray and his wife Anne on their journey. They've now been on the road for over 4 years and offer up plenty of advice and experience on their site. Love Your RV shares a lot of really helpful RV tips and details on how you can modify your RV to be more like a home rather than just another RV.
---

Heath and his wife Alyssa should be an inspiration for all young couples out there. Rather than going the with the traditional way of life, Heath and Alyssa went on a 50 state RV adventure for their honeymoon and they haven't looked back. At heathandalyssa.com, you'll find weekly podcasts that feature guests talking about how they managed to downsize and live their lives remotely.
---

RV with Tito  is a very video based website. Tito offers up plenty of great informational videos for all of those who are living the full-time RV lifestyle. Tito has a lot of great videos on a variety of topics but the ones we're most interested deal with RV mechanical issues – especially because we're not at all mechanically inclined.
---

WheelingIt was one of the first full-time RV websites that we started reading. This site follows Nina and Paul who started full-timing back in 2010. The couple travels extensively in their 40ft motorhome known as the "Beast". Paul and Nina have done a great job writing about their knowledge of full-time RVing complete with plenty of tips for those, like us, who are making the move to the full-time RV lifestyle.
---
Find Your Next Campsite

The next time you're searching for the perfect campsite or RV park, stop by RV Park Reviews. You can search for campsites in Canada, the US or Mexico.  The reviews you find on the website will give you most of the information you will need to make a decision on your next campground. You'll find full details on whether pets are allowed or whether the site is a 30 or 50 amp, plus a lot more. The best part about the website is the actual reviews which come from RVers that have previously stayed at the campground you're investigating.
---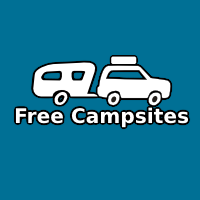 If you're constantly on the road and don't want to have to fork over your hard earned dough every day to stay at a different campground then check out Free Campsites. Simply type in your location and a list of sites will appear. What you'll get is a wide variety of sites. These include: parking lots, visitor centers, rest areas, gas stations and more but they all have one thing in common – they're free! Yes – they're not necessarily quiet or beautiful spots but they are a place to stop and stay overnight before heading on the next morning.
---
Wherever, whenever you're traveling, TripAdvisor is there to help you out with their user-generated reviews. The one thing that really makes TripAdvisor helpful is that there is usually quite a quantity of reviews for you to read. This is because everyone knows about TripAdvisor. RV Enthusiasts might use other sites like RV Park Reviews but most people will just stop by TripAdvisor. You can quickly find detailed reviews of most campgrounds and RV parks along with attractions and restaurants in your surrounding area.
---
Other Helpful Resources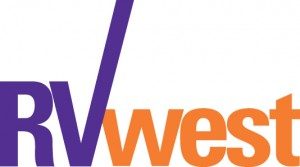 RVwest was a helpful resource for us after we decided to become full-time RVers. One thing that we noticed while scouring the web for information was that there weren't many bloggers or websites that focused on full-time RVing in Canada. Enter RVwest. While they don't entirely focus on Canada (they focus on Western Canada and the US), there were plenty of articles that proved helpful. We also were able to email some of their writers to get some clarity on some issues we were wondering about.
---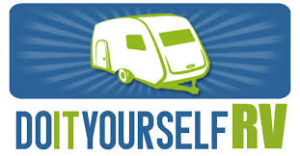 Do It Yourself RV may be the most helpful website to anyone who owns or plans on owning an RV. The most helpful aspect of this site are the articles and videos under their Guides section. In this section of the website, you'll learn all sorts of little tips that will make living in an RV much easier. There's also plenty of information on RV modifications and builds. You can spend hours on this site.
---

Go RVing actually has two sites. One for Canadian RVers and one for American RVers. Both offer up a lot of resources for planning your next RV adventure. There is plenty of information on picking the right RV for you. There's also plenty of links that will help you find the perfect campsite or RV park. The site also includes helpful articles and blog articles written by fellow RVers.
---

Whether you're towing a travel trailer, fifth wheel or driving a motorhome, you're going to be using a lot of fuel. Help save some money by using Gas Buddy. Gas Buddy will show you the gas prices near you, helping you to save some dollars on your journey. They also have a trip cost calculator, which isn't perfect, but can definitely help estimate how much your RV adventure will cost you in fuel.
---

Ideally, when you're RVing you'll be doing so during peak weather conditions. However, the weather can be unpredictable forcing you to potentially drive your RV in bad conditions. Help yourself avoid the dicey road conditions with Get There Dry. Plan your trip and see how the weather is expected to be along the way and stay put if need be.
---
Once you arrive at the campground or RV park, rather than having to eat out all of the time, make your own food. Yummly has quickly become our favourite new site for recipes. It's a very image heavy site that will have your stomach grumbling for all of the tasty dishes you will instantly see upon arriving on their homepage. Once you set up an account, you can save any recipe you like and also set it up so it searches for recipes that are based on your dietary needs.
---
Inspiration

If you're thinking about making significant changes in your life by simplifying everything, read everything on this website. The Minimalists are Joshua Fields Millburn and Ryan Nicodemus, a couple of friends who seemingly had it all. They had six-figure jobs and everything that could possibly make them happy, however, they were far from that. The pair were each working 70-80 hours per week and found that their lives were being filled with debt, stress & depression. At the age of 30, both Joshua and Ryan simplified their lives. They massively downsized everything in their lives and now, everything that remains brings true value to each of their lives. Take some time and read their essays, listen to their podcasts and watch their TedX Talk, it'll certainly open your mind to a completely different way of living.
---

As I'm sure you know, life can have its fair share of chaotic moments. The goal of Zen Habits is to make each and every day more simple. By simplifying your life you'll be able to concentrate on the essential things in your life resulting in a higher level of happiness. Reading Zen Habits frequently can certainly change your attitude towards everyday living.
---
What Did We Miss?
Because we're still new to the full-time RV lifestyle, we know that we haven't yet fully discovered all of the other great full-time RV websites or RV resources. Feel free to send us an email or comment with any other websites that you would recommend to us.