It's 2016 – a year where most of us are consumed by a varying degree of media. That media comes to us in various ways but for most of us, it's either through the television or on our phones. When we moved into our RV we knew that we would definitely be more disconnected than ever before, which is something that we were both open to. Our RV has a TV, but it isn't connected to cable or anything. It's an old 15-inch tube TV that came with our RV. I have an iPhone (Adam's old phone) but it doesn't currently have a SIM card or any data plan. Both of these changes are almost a complete 180 from how I was previously living with TV and a phone.
TV
When we purchased the RV, we were uncertain about how we would still consume TV. We weren't really sure if we would have the time or even if we wanted to. Our plan was to attach a Blu-Ray player to the TV but that never happened. The TV in the RV is too old to even connect a Blu-Ray player. Adam has set up his computer so that we can watch the odd thing. Since we moved into the RV in May, we have only watched one movie and kept up on one of our favourite shows – Veep. That's it. That's all we've watched since May.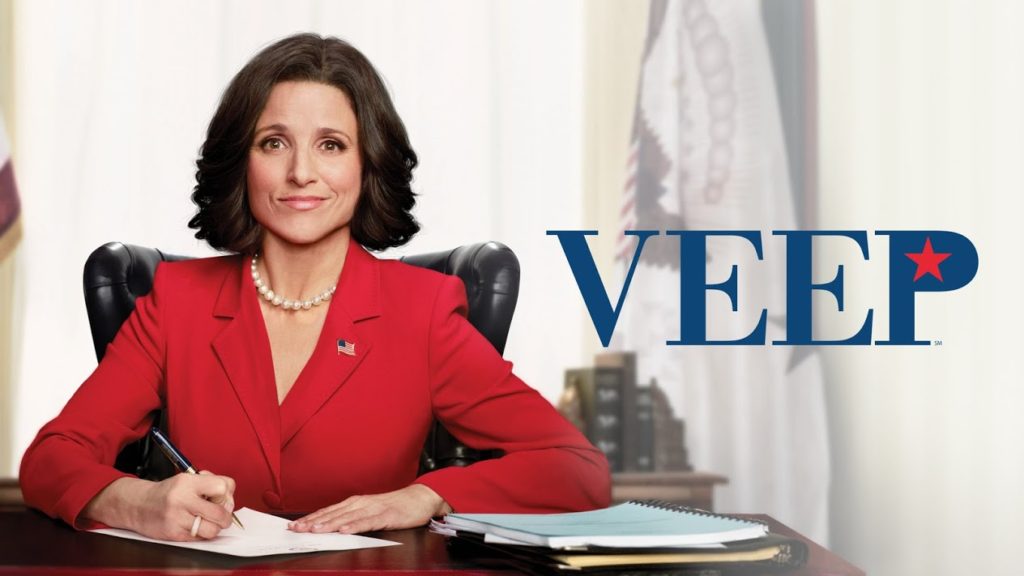 Our time watching television used to be astronomical. Jeopardy (we pretend to be smart), Big Bang Theory, CSI, Alaskan Bush People, Dog the Bounty Hunter are just a few of the shows that we watched. Adam would spend a lot of time watching baseball, football, and some hockey. He misses watching the baseball game but occasionally (if he has time) he will watch the odd game on his computer. We've both realized that TV for us became a crutch. Because it was previously there and hooked up, it could be switched on at any time, allowing us to turn our brains off and waste the day away. Without having a real TV hooked up and available we've found ourselves outdoors more often and taking Bella to the beach. Experiences are a lot more valuable than your time in front of a 40-inch screen.
Is TV a waste of time?
Reruns are like a drug to me. Big Bang Theory, MASH, Golden Girls – these are just a few of the shows that I would waste hours watching. These were shows that I could put on and enjoy while procrastinating in some regards. I found that when we did have a TV, I would put on reruns just to pass the time. I would avoid writing, exercising, being in nature, or pretty much doing anything. I used television as a mindless way of passing the time.
Television can be a waste of time, but I have no plans of cutting it completely out of my life. Some of my best memories involve television and watching it with loved ones. My mom and I used to watch Saturday nights on NBC. Lifestyles of the Rich and Famous, Golden Girls, and Empty Nest. We would make caramel corn or fudge. It was a lot of fun. I also have a great memory of watching the 1993 World Series and with my dad. He was so happy when the Blue Jays won. I can still see him jumping out of the wooden rocking chair and spilling his beer when Joe Carter smoked that baseball.
TV and movies do have a purpose in our lives. You can have a lot of great moments with someone that you love watching TV or movies. Like everything, though, there's a line that you can cross where something over consumes you. I have a habit of overdoing it and wasting serious amounts of time with TV. There was a point in my life between 1998-2001 when I watched around 4-5 hours of TV every day. Not only was I overweight, but TV was my life. It's all that I pretty much did.
After I was let go from my job in the spring of 2015, there was a period of 2 months where Adam and I watched a lot of television. It was an escape from not knowing what our purpose and plan was. If we didn't have Bella, I'm not sure we would have left the house very much. Now that I don't have a television, I don't really miss it. If I do feel like curling up on the couch and watching something, I'll bring up an episode of Empty Nest on YouTube and watch it for 20 minutes before doing something else.
Is having a mobile phone necessary in 2016?
In my experience, you do not need a phone in 2016. I haven't had a mobile phone since April 2015. I still have an iPhone, but I can't make phone calls with it because it doesn't have a SIM card or data plan. I just use it mainly for the internet and taking pictures of Bella. I do miss using text messages to talk to my sister and my niece but I now use Facebook Messenger instead.
I really do not miss being tied to a phone. Back in the late 90's, I had a pager for work. That later became a flip phone, then a Blackberry, and finally – an iPhone. All of these devices were essentially tied to me but the iPhone was the worst. I always had my phone by my head when I slept in case something happened at work. When I got a Blackberry, a habit started where I would check it first thing in the morning and right before I went to bed. Fast forward to the past 6 years and my work iPhone was with me everywhere. I even (stupidly) would bring it on vacation. Imagine being in Ireland and being on your phone and working while you should be out and about drinking Guinness, touring castles, frolicking with sheep and chasing leprechauns.
I allowed this little piece of plastic to mold itself into my hands, purse, & bedside. I would panic if I forgot it at home and didn't have it with me. My phone would appear during conversations with friends and families. I would "listen" to them while I texted/emailed work. My blood pressure would rise as supposed "emergencies" at work came up. Sitting in a restaurant, I would be looking at my phone and not at the handsome man that was sitting across from me. Honestly, how stupid could I have been to let this object control me so much? I feel like a fool now.
Now, I want nothing to do with having a mobile phone. I can use Adam's if I need to. If there is an emergency, I can use pretty much anyone else's that I come into contact with. The only time that I may need a phone is on our big journey across Canada when Adam and I separate for a week. He is going home and I am going to see my family. It would be nice to have a phone for that time, in case I need help on the highway. I may go and get a SIM card and do a pay-as-you-go and just have it for a month. Even then, I'm sure I could do without a phone and may decide to go that route during that period of time.
Don't get me wrong, mobile phones are great tools. I'm just saying that I will never be tied to one like I was before. In a way, I hope that no one becomes tied to their phone like I was. It's simply not healthy – at all. It's  promising to see that more and more people are turning off their mobile phones when they leave work. A friend of mine at work who is in her early 20's does not have a mobile phone. She wants nothing to do with it and says she knows her life is much less stressful without a phone.
My Pledge
You know how different provinces and law enforcement have a "Pledge to Leave the Phone Alone" where teens/young adults sign a pledge form saying that they will never use a phone while driving? Well, I have a pledge for the rest of my life. I will never take a phone with me on vacation and check for work messages ever again. I will not bring it out when I am in a restaurant having a nice meal. Nothing that is going on in the world is as important to me as the person I am sitting with or the delicious food I am eating. 
Both phones and TV can be great. Like anything, though, they should be consumed in moderation. Anything more than a moderate amount of use can easily become unhealthy. There's just so much that I can do and see on a daily basis and I no longer want TV or a phone to take that time away from me. I want to spend time at the beach with Bella. I want to go on long, sunset drives with Adam. I want to see this country and because I've limited my use of TV and a phone, I know I'm actually going to be able to do just that. No more procrastinating. No more being tied to my phone. Just freedom.
How much TV do you watch? How often are you using your phone? Do you think that you could give up either for an extended period of time?
Wanna read more articles like this, stay up-to-date with our journey, and even win some prizes? Sign up for our newsletter at the top of the page.
---
*Disclaimer. Full Time Canada is a participant in the Amazon Services LLC Associates Program, an affiliate advertising program designed to provide a means for sites to earn advertising fees by advertising and linking to amazon.com. If you purchase something from Amazon, it helps us fund our journey – so thanks, we appreciate it!